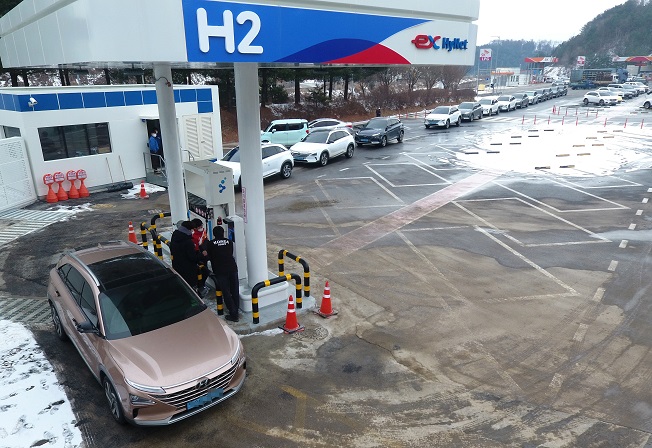 CHUNCHEON, March 18 (Korea Bizwire) — The expansion of hydrogen infrastructure in Chuncheon, Gangwon Province is boosting the adoption of hydrogen vehicles.
The city of Chuncheon announced that 70 out of 340 hydrogen fuel-cell electric vehicles available for the first round of distribution this year have already been sold.
Following the first hydrogen charging station set up at a service area on an expressway, the city plans to build another station this year as well as another in the city's downtown area next year.
The city plans to distribute 600 hydrogen fuel-cell electric vehicles this year, and will secure additional funding for the next round of distribution once the batch of vehicles sells out.
Out of some 1,300 hydrogen cars to be distributed in the Gangwon region, almost half are being supplied to the Chuncheon area.
Chuncheon currently offers 37.5 million won (US$33,360) in subsidies for purchasing a hydrogen car.
Image Credit: Yonhap / Chuncheon City Office / photonews@koreabizwire.com