SEOUL, Mar. 29 (Korea Bizwire) — The South Korean National Fire Agency announced on Thursday that it will now be able to deploy firefighting drones in emergency situations following measures that lifted restrictions on drone use.
From now on, the fire agency can acquire speedy approval from local offices of aviation by phone to use fire drones, and take care of application procedures after the flight is over.
In the past, the agency faced difficulties in deploying fire drones in emergency situations due to aviation procedures that required the submission of applications three days prior to the flight if the drones were to be flown in no-fly zones or over a certain altitude.
Altitude restrictions on drones, originally 150 meters above ground, water, or an object, have also been revised to 150 meters from the rooftop of the tallest building in the designated area for flight.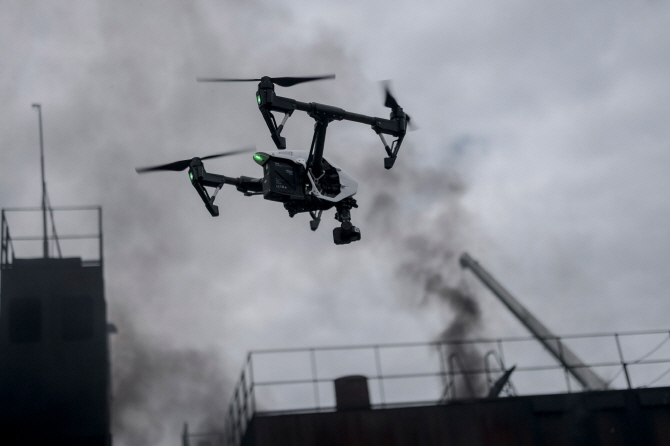 The National Fire Agency will set the guidelines for drone use and begin deploying drones in various operations next month.
The agency will also establish a drone education and research center at the new National Fire Research Institute to be founded this year.
"Firefighting drones will significantly increase our capability to carry out various operations," said Fire Deputy Chief Kim Il-soo, head of the 119 rescue and emergency bureau at the National Fire Agency.
Image Credit: Yonhap / SZ DJI Technology Co. / photonews@koreabizwire.com