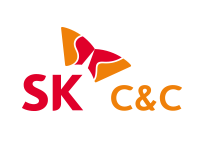 SEOUL, May 8 (Korea Bizwire) – SK C&C, the holding company of SK Group, posted highest-ever  profit during the first quarter in its history.
As the only listed company among big-three IT service companies in Korea, it recorded 523.8 billion won of sales and 55.5 billion won of operating profit, 3.2 percent and 42.7 percent up respectively from the same period of the previous year.
SK C&C is rapidly expanding its business sectors not only to IT sectors and but to used car sales and achieves good results. Its revenue in global businesses also helped the company improve achievement.
In non-IT units like used car sales network SK Encar, it recorded 211.3 billion won of sales, a 24.1-percent rise from the same period a year ago. Although it has not yet achieved much result in its new business of used handset sales, it accelerates its used car business to overseas.
Its portion of global business first recorded more than the 10-percent mark with 10.2 percent. It recorded 53.5 billion won of sales overseas, a 30.2-percent increase from the previous year's 41.1 billion won.
IR News Team (irkorea@koreabizwire.com)