SEOUL, May 26 (Korea Bizwire) — Spending on pet food in South Korea this year is projected to surpass the global average by more than 10 percent.
Market researcher Euromonitor reported that South Korea's petcare market is expected to reach US$1.95 billion this year, up by 7.6 percent from $1.83 billion last year.
In the South Korean petcare market, the proportion of online sales is expected to increase from 58.7 percent last year to 60 percent this year, also topping the global average.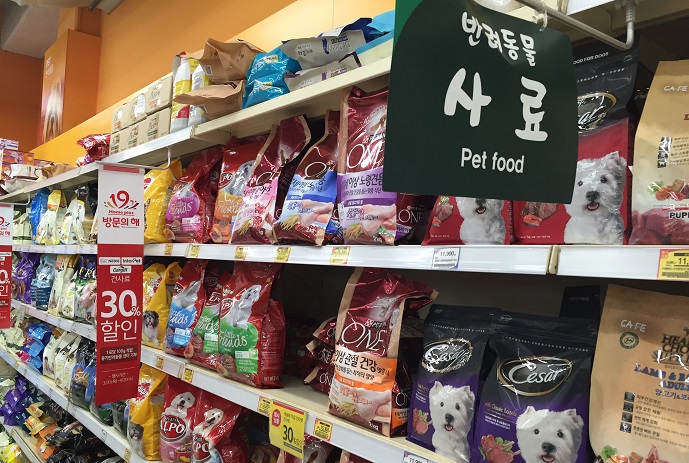 The unprecedented growth of the petcare market is attributed to foreign travel restrictions in the pandemic era, forcing people to spend more time indoors.
Euromonitor estimated that South Korean pet owners will spend around $135 for a single dog or cat this year, which is 14.4 percent more than the global average ($118).
Image Credit: Yonhap / photonews@koreabizwire.com