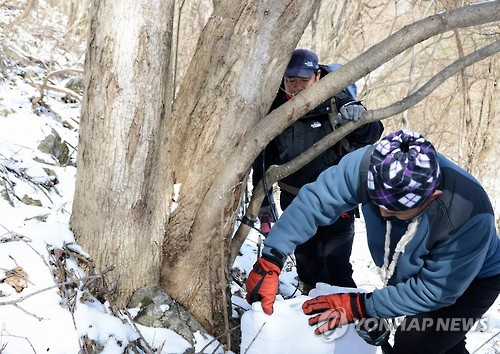 JEONJU, Feb.18 (Korea Bizwire) – The season for gathering sap from mono maple trees has started. The sap is a significant source of income for farmers during the agricultural off-season in Jeonbuk province.
There are about 34,000 mono maple trees in the Jeonbuk area, especially near mountains such as Jirisan in Namwon, Deokyusan in Muju, Woonjangsan in Jinan, and Jangansan in Jangsu.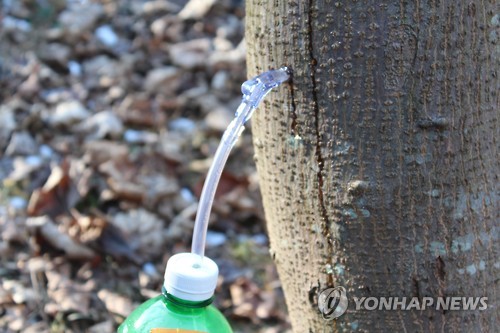 The sap of mono maple trees is known to be very effective in contributing to healthy bones. Abundant in calcium, potassium, magnesium and other minerals, the sap is said to help strengthen bones, increase diuresis, and relieve fatigue.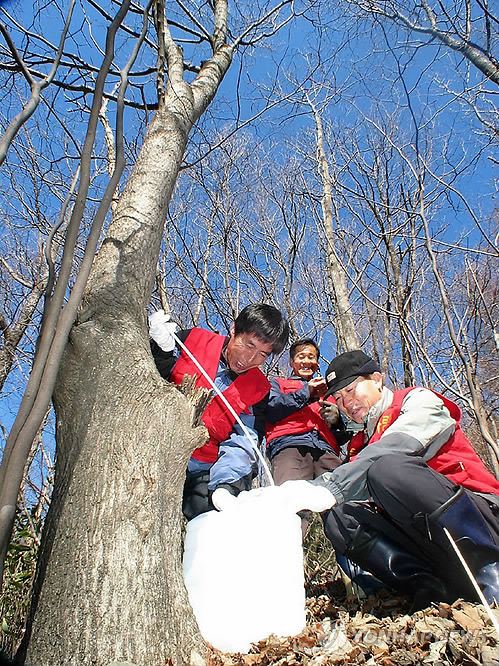 Since there has been a lot of snow this winter, and daily temperature fluctuations have been significant, the local government expects that harvests will increase by more than 10 percent compared to last year. More than 400,000 liters are expected to be collected, which should generate 700 million won in profits.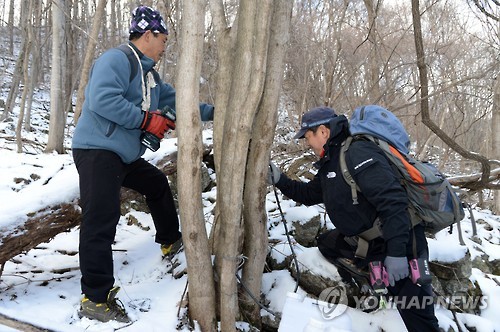 Officials from Jeonbuk province also explain that farms that wish to collect mono maple sap should attend courses at the local offices before getting a license.
Image Credit: Yonhap / photonews@koreabizwire.com