SEOUL, Nov. 28 (Korea Bizwire) — Non-alcoholic and sugar-free zero-calorie drinks are gaining popularity in the liquor market as the pursuit of the so-called "healthy pleasure" lifestyle, in which people stay healthy by doing what they like, is becoming a new trend.
Hite Jinro Co.'s alcohol-free Hite Zero 0.00 beer reached sales of 100 million cans last August. It contains close to zero calories at only 4kcal per 100mL.
Oriental Brewery Co.'s Cass 0.0, a non-alcoholic beer, also saw accumulated sales jump by 55 percent in October compared to last year. The beverage has an alcohol content of less than 0.05 percent.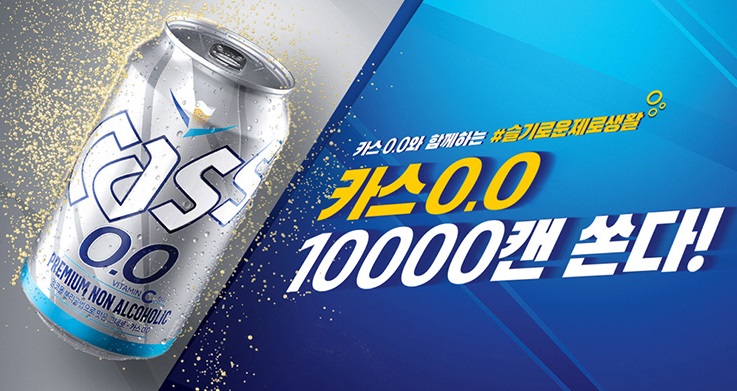 Market research agency Euromonitor said that the South Korean market for non-alcoholic beer (with an alcohol content of less than 0.5 percent) grew to 38.6 billion won in size last year.
Lotte Chilsung Beverage Co.'s sugar-free soju (a traditional Korean distilled liquor) released in September has generated sales of 14 million bottles in just two months.
Image Credit: Hite Jinro Co. / Oriental Brewery Co. / photonews@koreabizwire.com