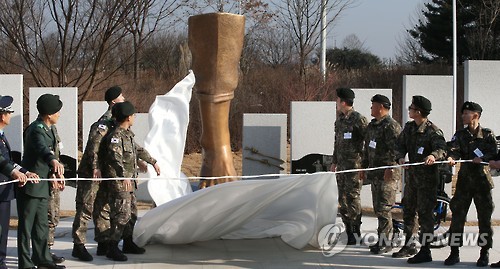 PAJU, Dec.24 (Korea Bizwire) – The amputated legs of two sergeants injured by North Korean landmines in the DMZ have been reborn as a statue.
A ceremony revealing the 'Foot of Peace', which celebrates the distinguished services of the search party of the First Division, was held at the Pyeonghwa Nuri Park by the Imjingak Pavilion.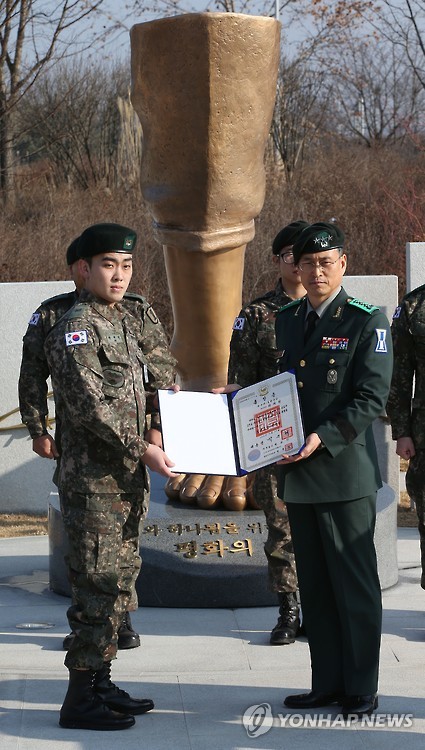 Sergeants Kim Jeong-won (23) and Ha Jae-heon (21), who severely injured their legs after stepping on landmines, were present at the ceremony.
Eight soldiers from the search party were awarded for their service.
Sergeant Ha Jae-hoon, who had both of his legs amputated, appeared in a wheelchair, but stood proud on both feet with his artificial legs as he received the award.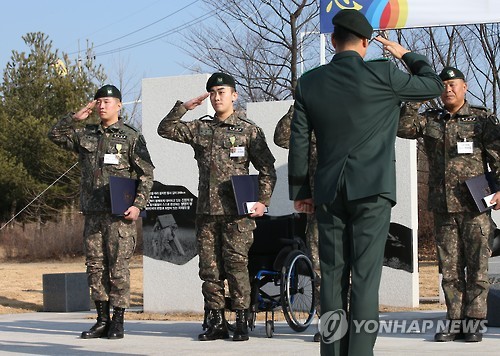 It was the first time Sergeant Ha stood on his feet in public after the incident. He is still in rehabilitation at Seoul Veterans Hospital.
Although his left leg shook a little when standing, and he needed help when walking, the sergeant looked bright and healthy.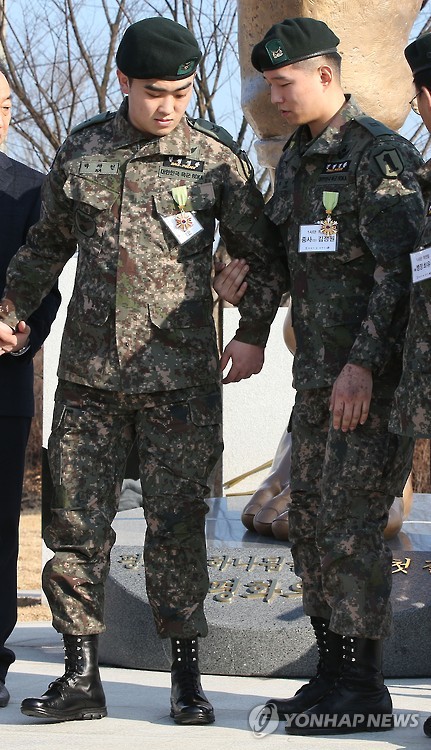 During the five minutes he stood as he received the award, he didn't look uncomfortable at all.
The 'Foot of Peace' statue is the work of professor Wang Gwang-hyun from the Department of Environment Sculpture at the University of Seoul. The statue projected the feet sergeant Kim and Ha lost.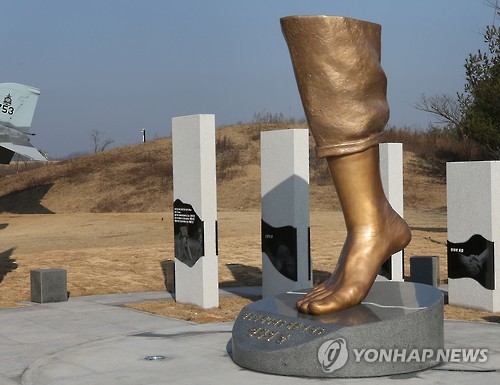 The sculpture is shaped like a person's foot walking forward. It embodies the will of Korean people to walk into the future despite hurt and suffering.
Image Credit: Yonhap / photonews@koreabizwire.com