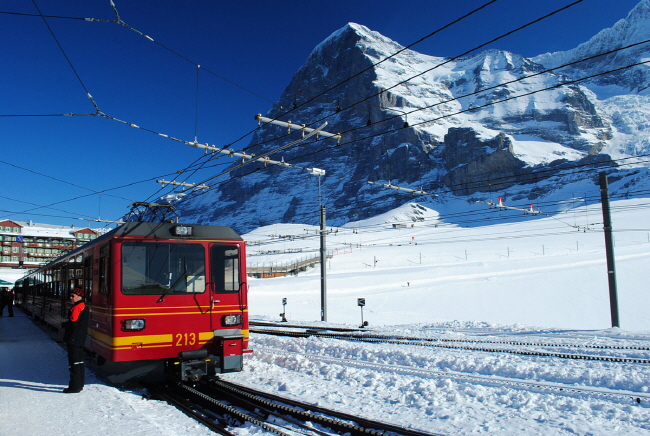 SEOUL, Jan. 15 (Korea Bizwire) — The Ministry of Land, Infrastructure, and Transport announced on Monday that it will hold a briefing session to introduce a new study into eco-friendly electric trains on January 15.
A government-led study will be conducted to introduce electric trains such as those found in Switzerland.
Eco-friendly trains run on eco-friendly power sources such as electricity. They are also constructed and operated in an environmentally-friendly manner by minimizing damage to nature in the construction process.
There have been efforts to introduce such trains by some local governments for the convenience of residents and the revitalization of tourism.
However, projects have not been carried out due to technical and institutional limitations.
The government-led study will analyze overseas cases and related technology and systems of eco-friendly electric trains.
Based on the research, the ministry plans to prepare necessary laws and technical standards to introduce electric trains in South Korea.
Specifically, the ministry will propose facilities suitable for eco-friendly electric trains and other methods of transportation. It will also review conflicting laws related to project approval for new business ventures.
Image Credit: Public Domain / flickr (Andras Fabian) / photonews@koreabizwire.com