SEOUL, Jan.6 (Korea Bizwire) – The Harbin Ice Lantern Festival opened on January 5. The festival is one of the three major winter festivals in the world, along with the Winter Carnival in Quebec City, Canada, and the Sapporo's Snow Festival in Japan.
The Harbin Ice Lantern Festival started its 17th year at  Zhaolin Park and Taiyangdao Park near the Songhua River.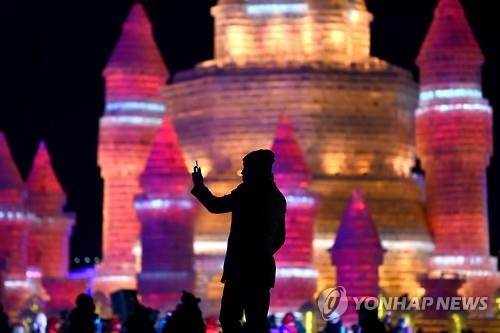 Various sculptures made of ice from the Songhua River and snow from the region created a fairytale-like atmosphere in harmony with colorful lights.
Snow sculptures and ice structures shaped like famous buildings or characters from all over the world filled the festival site.
Visitors were in awe even though the temperature was -20 degrees Celsius, and the wind blew viciously.
Another exciting event was a 'Winter Swimming' competition that is held at the Songhua river every year.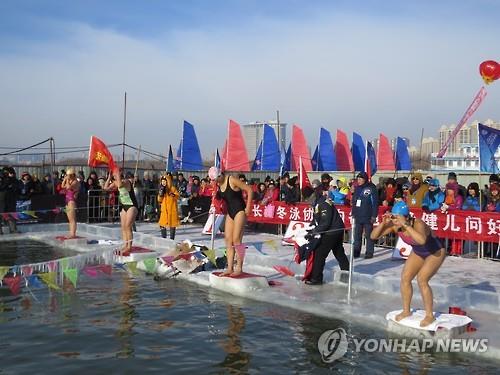 Swimming lanes 30m long were created by chiseling off the frozen river ice, and contestants competed by swimming in the icy cold river. A total of 200 individuals from all over China participated in the competition.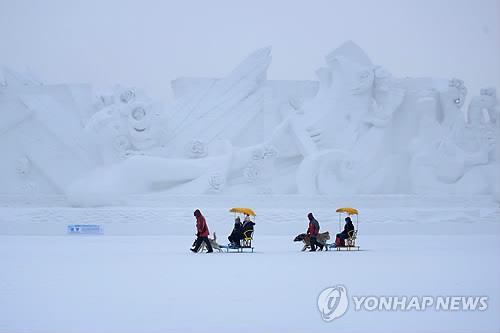 Festival officials were concerned that the number of visitors would decrease due to the warmer weather compared to the previous year. "Right before the festival, it got colder and a lot of snow fell. We feel confident that at least one million people will visit the event," organizers said.
The Harbin Ice Lantern Festival will continue until February 5.
Image Credit: Yonhap / photonews@koreabizwire.com