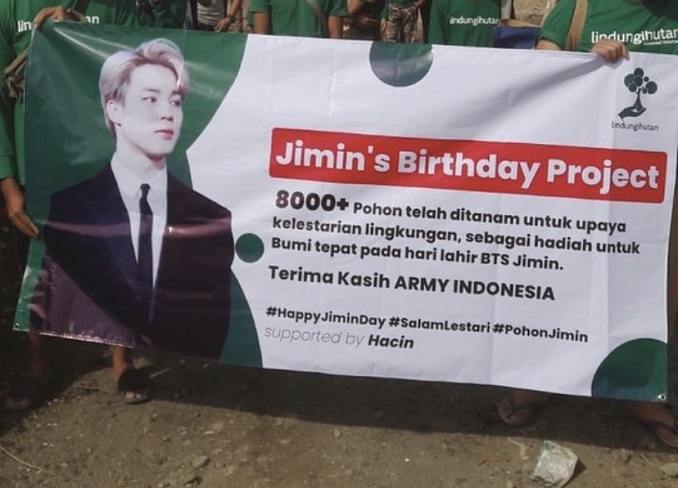 SEOUL, Oct. 14 (Korea Bizwire) — Indonesian members of the ARMY, BTS' official fan club, planted trees to celebrate BTS member Jimin's birthday.
Asabell "Asa" Audida, a 24-year old fan, proposed on social media to plant 1,000 mangrove trees starting a month before Jimin's 26th birthday on Oct. 13, local media reported.
Just nine days after her proposal, more than 1,800 local BTS fans reportedly joined the initiative, planting a total of 8,735 trees in Indonesia's Bedono Village, located in Demak, Central Java.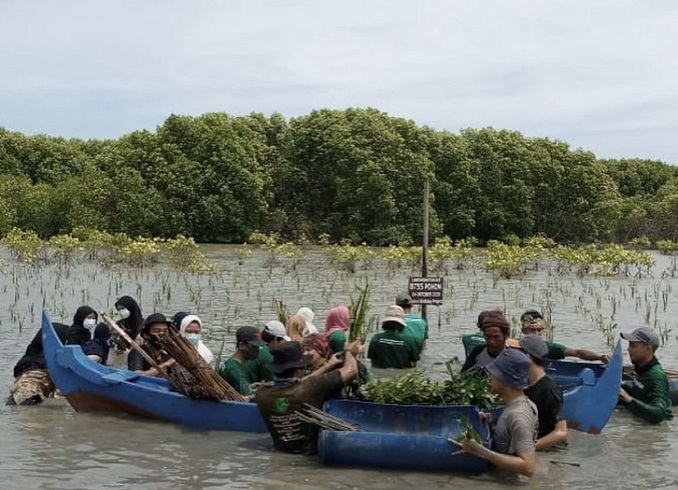 Bedono Village had suffered from severe coastal erosion for the last 20 years, forcing nearly 250 families to move out.
Mangrove forests are normally found in coastal areas and estuaries in Southeast Asia, acting as natural barriers against coastal disasters.
Asa joined hands with Lindungihutan, an online crowdfunding platform, to restore the forest.
Asa, an ARMY member since 2018, shared her plans to hold a series of volunteer initiatives for the environment in alignment with the upcoming birthdays of other BTS members, Jin and V, in December.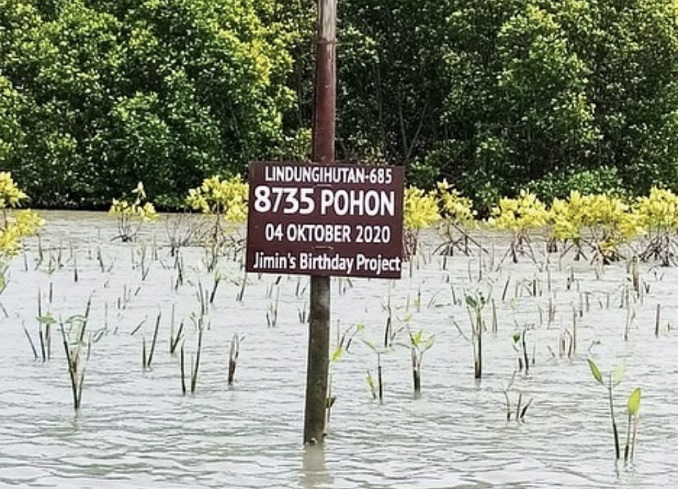 Image Credit: Instagram / photonews@koreabizwire.com