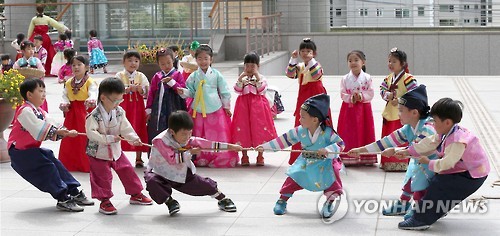 SEOUL, Dec. 2 (Korea Bizwire) – A traditional Korean folk game of tug-of-war added its name on UNESCO's intangible heritage list on Wednesday, jointly with three other Asian countries with a similar tradition.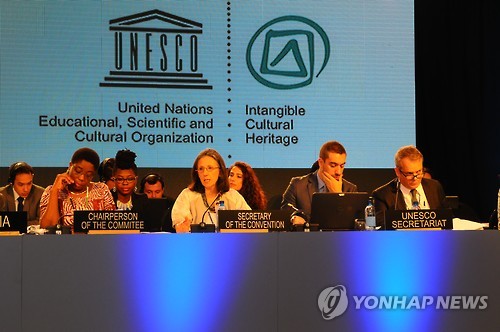 Tugging rituals and games, proposed by South Korea, Vietnam, Cambodia and the Philippines, gained status as UNESCO-recognized traditions of humanity during the 10th session of the Intergovernmental Committee for Safeguarding of Intangible Cultural Heritage held in Windhoek, the capital of Namibia.
With the newest addition, South Korea now has a total of 18 folk traditions on the heritage list by the United Nations Educational, Scientific and Cultural Organization, including "nongak," traditional Korean music performed by farmers, which made it on the list in 2014, and "kimjang," the community-based practice of making and sharing kimchi together.

The four countries registered their bid for the UNESCO recognition in March last year, suggesting that the East Asian-wide tradition has been promoting the welfare and prosperity of communities.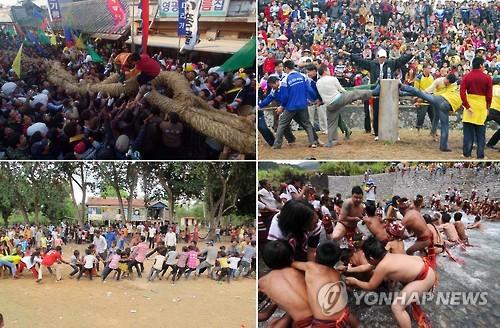 But a UNESCO committee had previously referred the item to further consideration in November, citing a need for further descriptions.
"Member countries highly regarded the fact that the four Asia-Pacific countries jointly applied as well as the value of 'juldarigi' as the representative intangible heritage inherited in rice-growing cultures," the Cultural Heritage Administration said after the decision.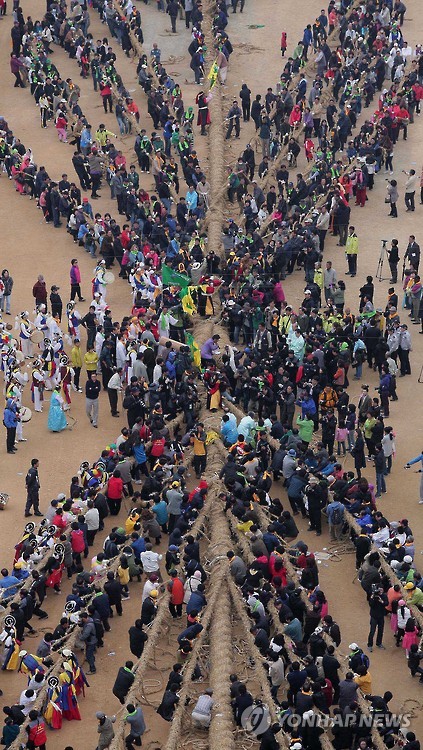 The Korean version of the tradition, called juldarigi, originated in "gijisi," a small rural village in the western port city of Dangjin, south of Seoul.
The agricultural ritual is often performed on the first full moon of the year in hopes of rain and abundant harvests.
Other rice-growing countries in Asia hold similar rituals, which are sometimes used to predict the success of the year's farming.
In South Korea, many regional-based variations of the sport are registered as the nation's cultural assets.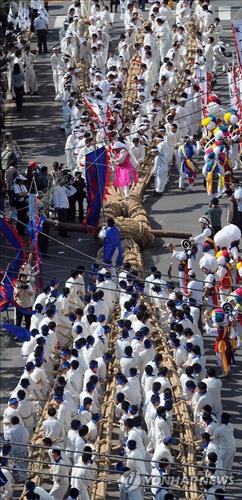 "Thanks to the latest addition to the intangible heritage list, juldarigi could garner interest of the people of the world in preserving and enjoying it," the local heritage agency said.'
Also in the same meeting, the committee put North Korea's tradition of kimchi making on the same heritage list, alongside the kimjang culture in South Korea, which was listed in 2013.
Image Credit: Yonhap / photonews@koreabizwire.com