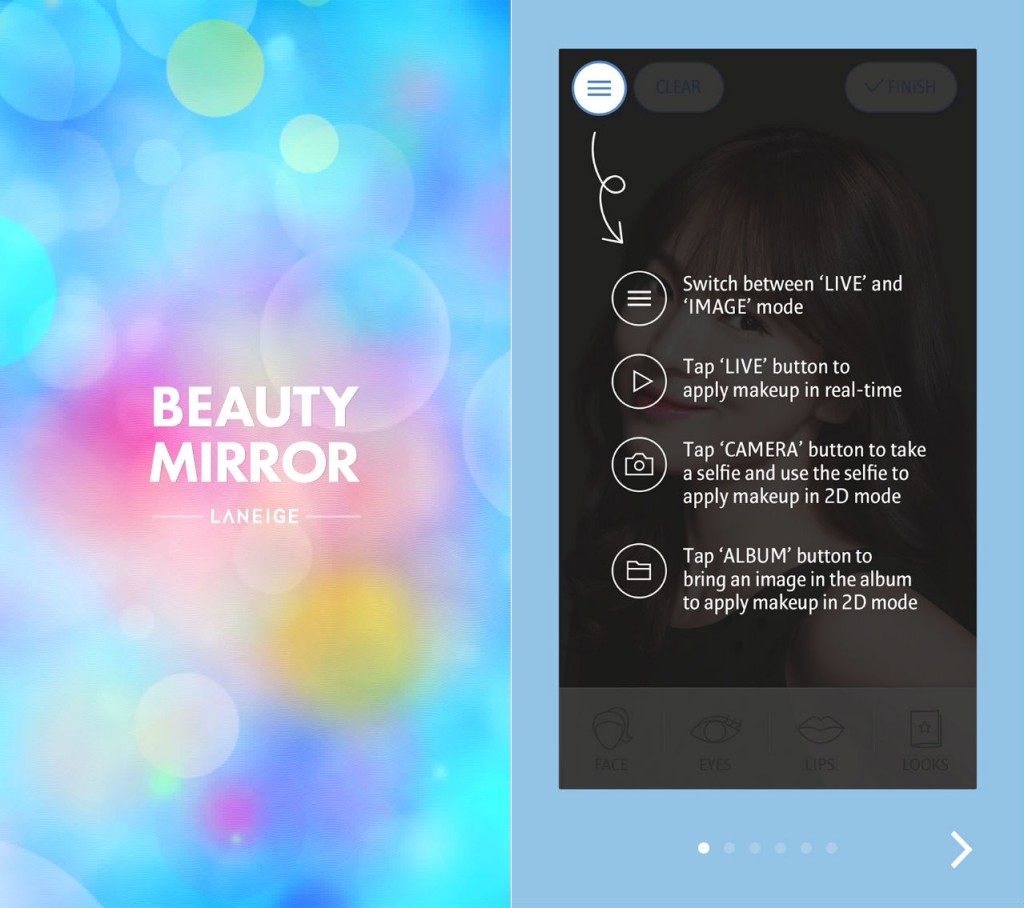 SEOUL, Aug.28 (Korea Bizwire) – Laneige, one of Amore Pacific's cosmetic brands, announced the launch of a new app called Beauty Mirror, which allows users to experience Laneige products through virtual reality using a mobile camera.
With the application, users can apply makeup to an image of their face, which appears on the screen of their smartphone or tablet PC.
Offering the first use of 'mirroring technology' in Korea, the application reads small movements of the face in detail, and shows what the user would look like with makeup in 3D.
Laneige explains that even changes that occur under different angles of light are applied so the image on the screen will look as if the user is actually wearing makeup.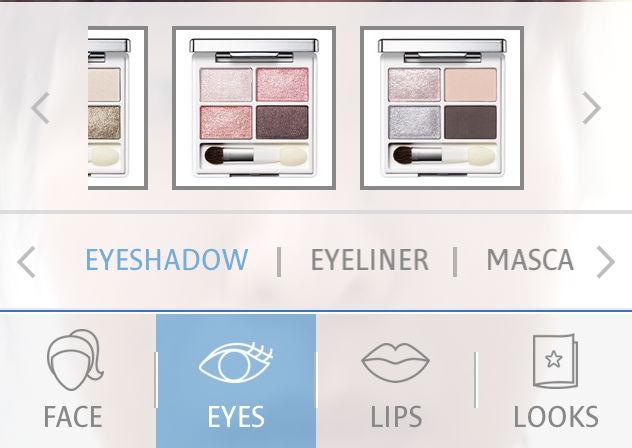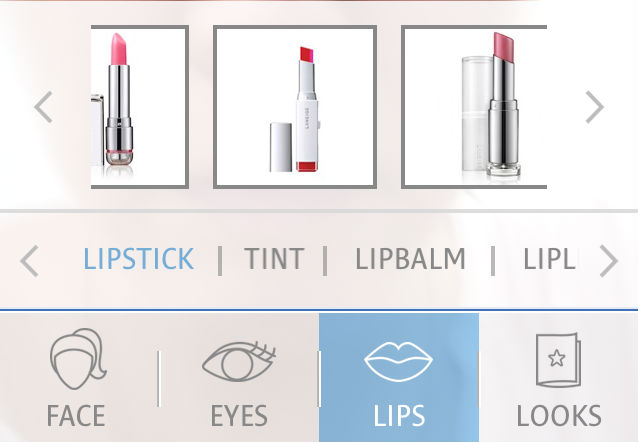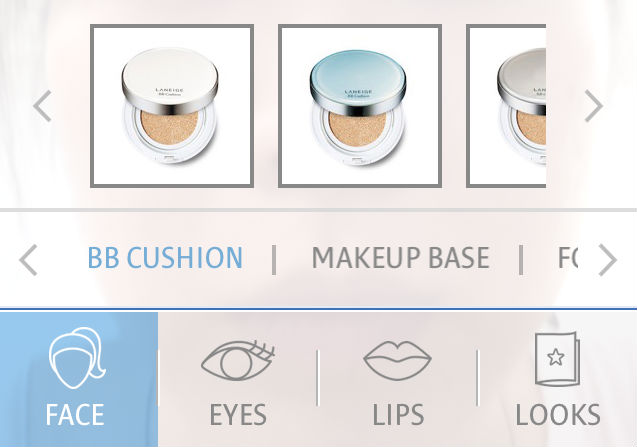 Various types of makeup such as eye shadow, eye liner, mascara and blush can be experienced. Lipstick colors can be tested, and the thickness of the lipstick can be adjusted, allowing the user to find the perfect color that suits them.
The final result and the products tested can be saved, and shared on SNS. The products can also be purchased directly at the Laneige online mall, which is linked to the application.
The new app is currently available on Apple's App Store. An Android version is expected to be released shortly.
Image Credit: Screen Capture of Application / photonews@koreabizwire.com