GEOCHANG, Sept. 26 (Korea Bizwire) — Dozens of natural dyed fabrics were scattered and on display at Wednesday's dyeing workshop, known as 'Mool Dream', in Geochang County, South Gyeongsang Province under clear skies.
The cloth fluttered in the gentle breeze. The vibrant hues resembled the gentle sway of flowers from a distance.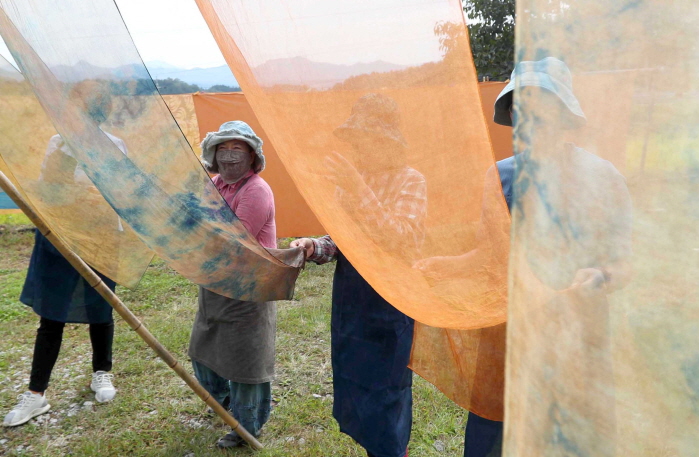 The workshop used only natural ingredients such as persimmons and flowers to dye the cloth.
Currently, about 30 county residents in their 30s to 50s have been registered at the workshop and are learning to dye in the form of hobby clubs.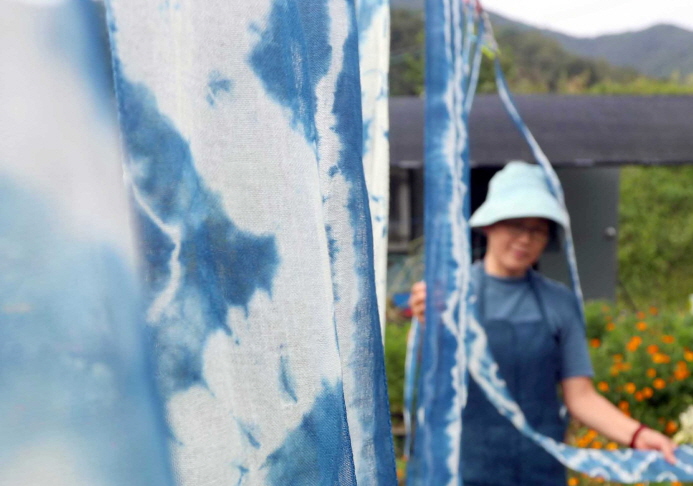 Image Credit: Yonhap / photonews@koreabizwire.com