DAEJEON, Oct. 23 (Korea Bizwire) — A new artificial intelligence (AI) service offers users fashion advice depending on the situation.
The Electronics and Telecommunications Research Institute announced Thursday that it had developed a new technology to coordinate fashion depending on various situations such as graduations, funerals, and dates based on learning data and conversations with users via social media.
While other similar technologies typically involve answering questions about fashion based on big data, the research team's 'Fashion How' technology enables the AI to come up with its own advice on fashion based on procedural machine learning technology, even if the question isn't clear.
For instance, the AI is now be able to answer vague questions such as 'what kind of attire would make me look trustworthy in an interview for a promotion?' or 'what clothes should I wear to impress my blind date?'
The AI gives self-feedback following conversations with the users, accumulating learning data to offer personalized recommendations.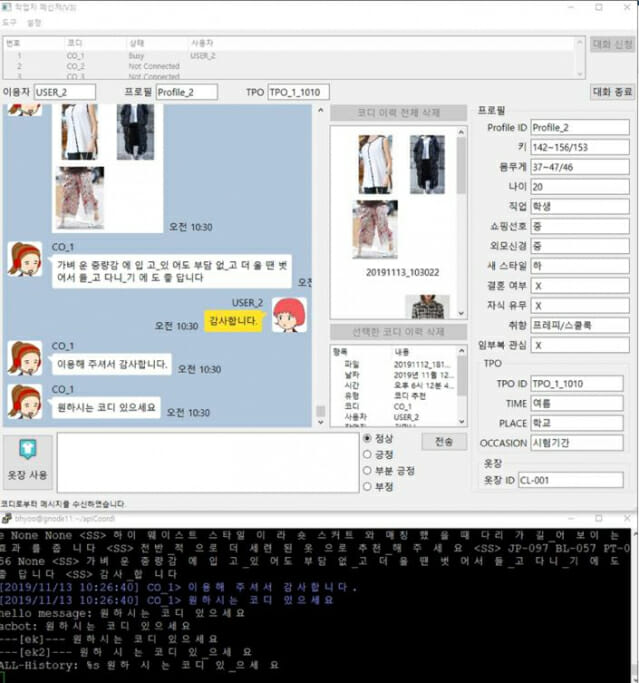 Image Credit: Electronics and Telecommunications Research Institute / photonews@koreabizwire.com