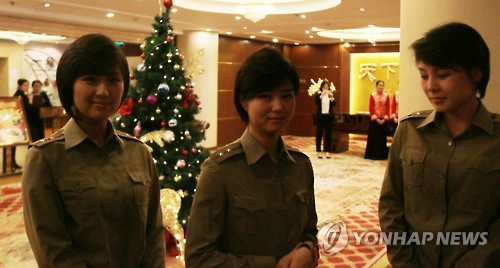 SEOUL, Dec.11 (Korea Bizwire) – The Moranbong Band, the North Korean girl group created by supreme leader Kim Jong-Un, visited Beijing for their first performance. The singers thanked China for their hospitality.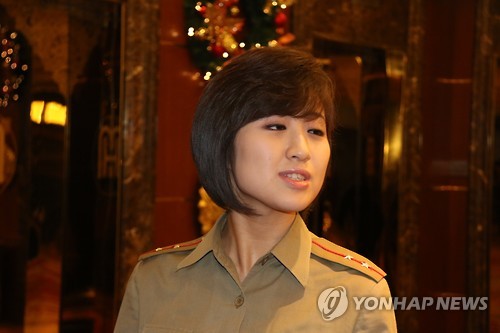 When asked if the preparation for the performance was going well, a member of the Moranbong Band answered that they would find out after the performance. The singers even smiled and asked the journalists to come see them perform. They showed little repulsion, and responded kindly to the press asking to take their pictures. A North Korean accent could not be detected from them.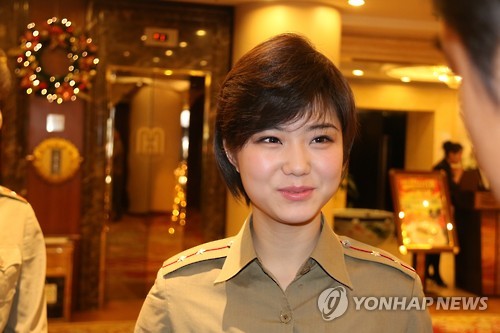 Although they were clothed in khaki-colored uniforms, their short hair was savvy, and their smoky eye makeup looked sophisticated.
The Moranbong Band, which debuted in 2012, is the most popular girl group in North Korea. The band has 10 members, and they are all loved for their shocking costumes and western-style music.
In addition, the girls' short skirts, showing a lot of leg, light and sensual choreography and camera effects all stirred various issues within North Korea.
The band was named by Kim Jong-un himself. Some call them the 'North Korean Version of Girl's Generation'.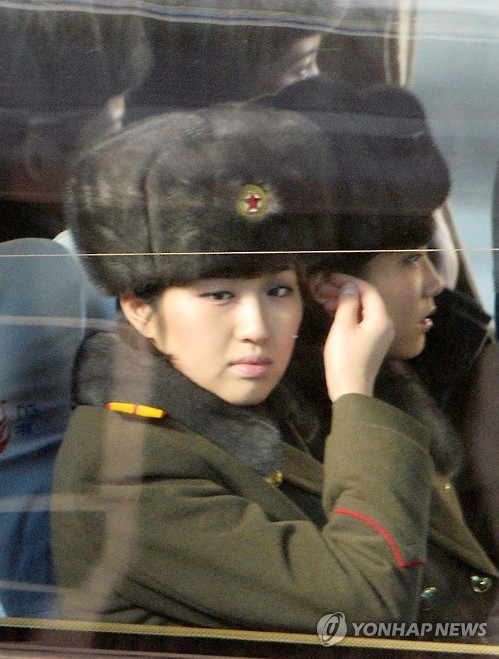 After arriving at Dandong from Pyongyang by train, the singers transferred to another train, and arrived in Beijing in the morning of December 10.
They are expected to spend their time preparing for their performance, which will take place on December 12.
Image Credit: Yonhap / photonews@koreabizwire.com