SEOUL, May 25 (Korea Bizwire) – A medal that was apparently awarded by Kim Il-sung, the first Supreme Leader of North Korea and grandfather of current leader Kim Jong-un, was found on a Mexican e-commerce website, Vivauncios.
According to Vivauncios, Miguel Alba, a former professor at a university in Puebla, posted the medal with an asking price of 76,995 pesos (4,153 USD) on May 13. He had already posted the medal on another e-commerce website, Segundamano, on May 9.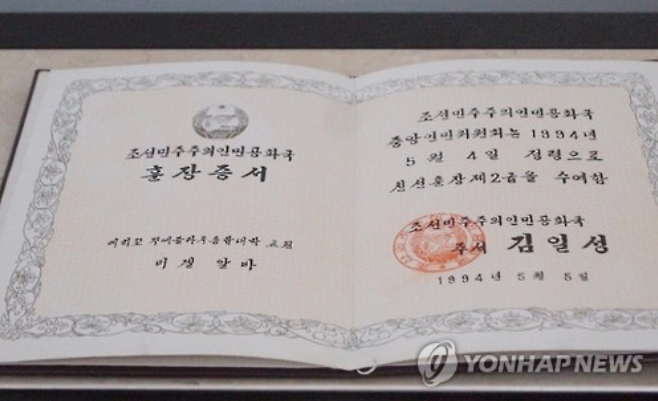 The citation on the certificate reads, "The Central People's Committee of Democratic People's Republic of Korea awards the Second-Degree Friendship Medal on May 4, 1994".
Alba, however, later removed both posts, presumably due to concern over North Korean complaints.
Image Credit: Yonhap / photonews@koreabizwire.com