SEOUL, Oct. 27 (Korea Bizwire) — South Korean drivers will now be able to refuel their hydrogen fuel-cell electric vehicles at self-serve filling stations.
Hydrogen charging stations have been losing an average of 180 million won (US$153,910) each year, discouraging efforts to achieve enough stations in the country.
Charging stations already in operation cannot afford to extend working hours or lower the price of hydrogen.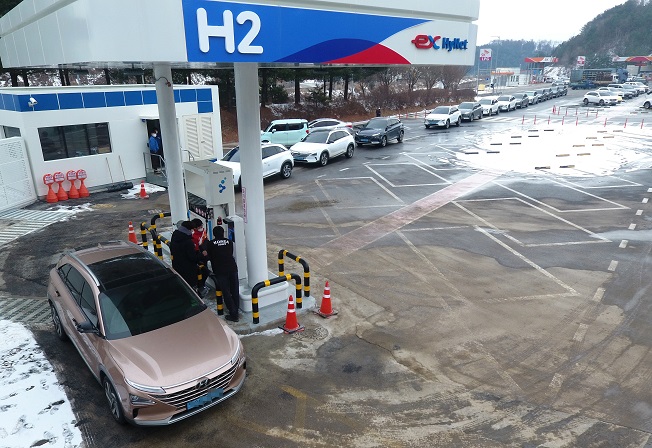 In response, the government plans to use the regulatory sandbox program, which is exempted from strict regulations, to measure the viability of self-service hydrogen charging stations.
Current legislation only allows hydrogen charging station employees who have received proper safety education training to refuel cars.
Image Credit: Yonhap / photonews@koreabizwire.com