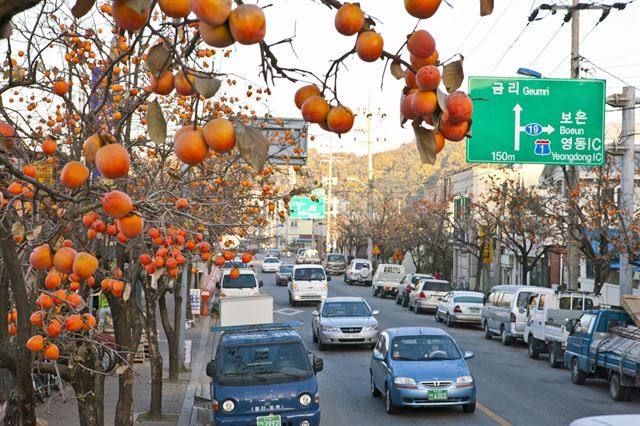 YEONGDONG, South Korea, Oct. 20 (Korea Bizwire) – Yeongdong County in North Chungcheong Province is often recognized by its trademark produce, persimmons. There are roughly 16,000 persimmon trees lining some 145 kilometers of the county's roads, trees that are now bearing fruits ready for harvest. 
The trees started appearing in the region in the 1970s, and by 2004, the county even enacted an ordinance to ensure that the trees would be properly maintained and cared for, urging residents to look after its newly-born agricultural heritage. 
A large portion of the produce is either shared between residents or used to support communities in need.
Yeongdong accounts for 7 percent of Korea's total persimmon production, roughly 3,800 tons of produce every year.
Image Credit: Yeongdong County / photonews@koreabizwire.com