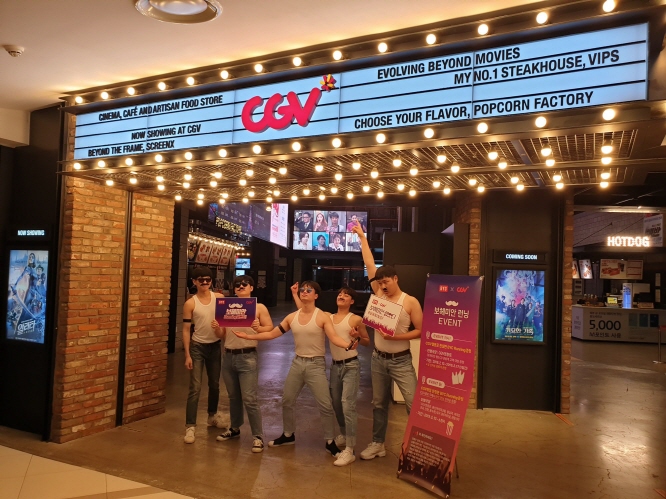 SEOUL, Feb. 14 (Korea Bizwire) — BYC Co., a South Korean underwear manufacturer, plans to hold a special giveaway event distributing a limited edition of undershirts to 1,000 audience members watching "Bohemian Rhapsody" at CGV Yeongdeungpo in Seoul between February 13 and 18.
During the giveaway, whoever watches the singalong version of "Bohemian Rhapsody" at ScreenX in CGV Yeongdeungpo will receive a limited edition undershirt.
The event comes in memory of Freddie Mercury, the lead vocal of the legendary band Queen, who wore a signature white undershirt and blue jeans during the band's famous Live Aid performance.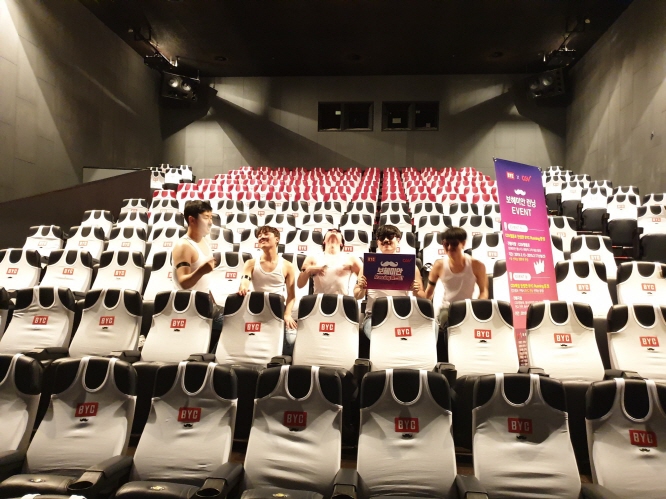 BYC's limited edition undershirt comes with moustache stickers styled after Mercury.
"We decided to hold a special giveaway to present moviegoers with fun memories," said a source from BYC.
Image Credit: CJ CGV / photonews@koreabizwire.com