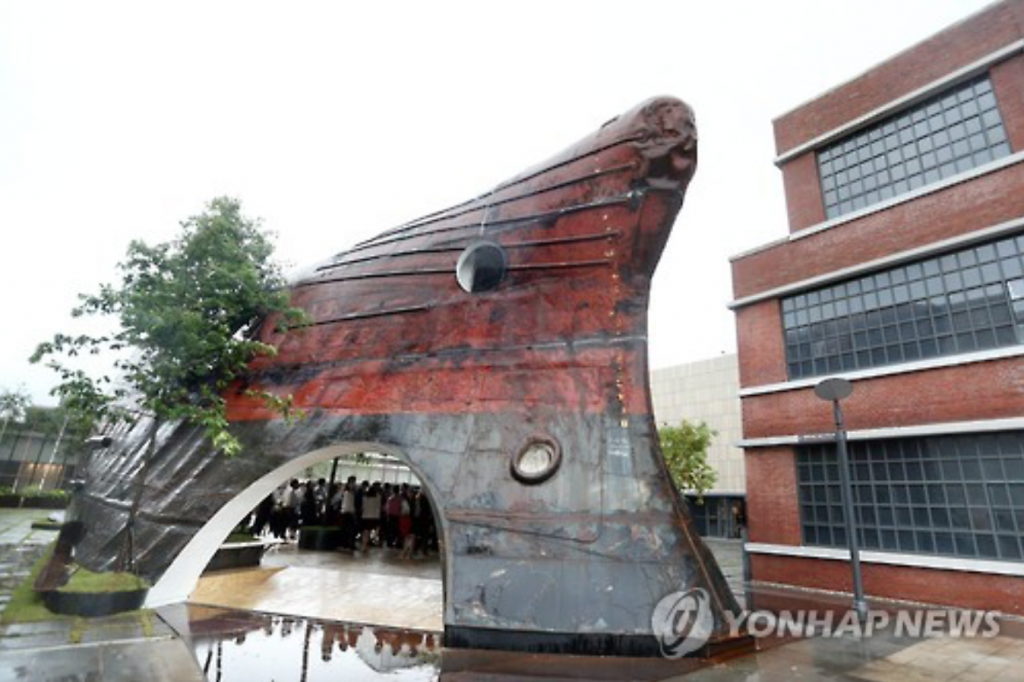 SEOUL, July 5 (Korea Bizwire) – Every summer on the grounds of the Museum of Modern and Contemporary Art (MMCA) a uniquely-formed sculpture pops up. These sculptures are winners of the 'Young Architects Program' (YAP), a program co-hosted by the MMCA and New York's MoMA (Museum of Modern Art). 
This year, architect Shin Hyeong-chul had the honor to present 'Temp'L', a rest area made from the bow of an old ship. In fact, it's from a 35-year-old ship that was about to be scrapped, which Mr. Shin found in Mokpo, South Jeolla Province.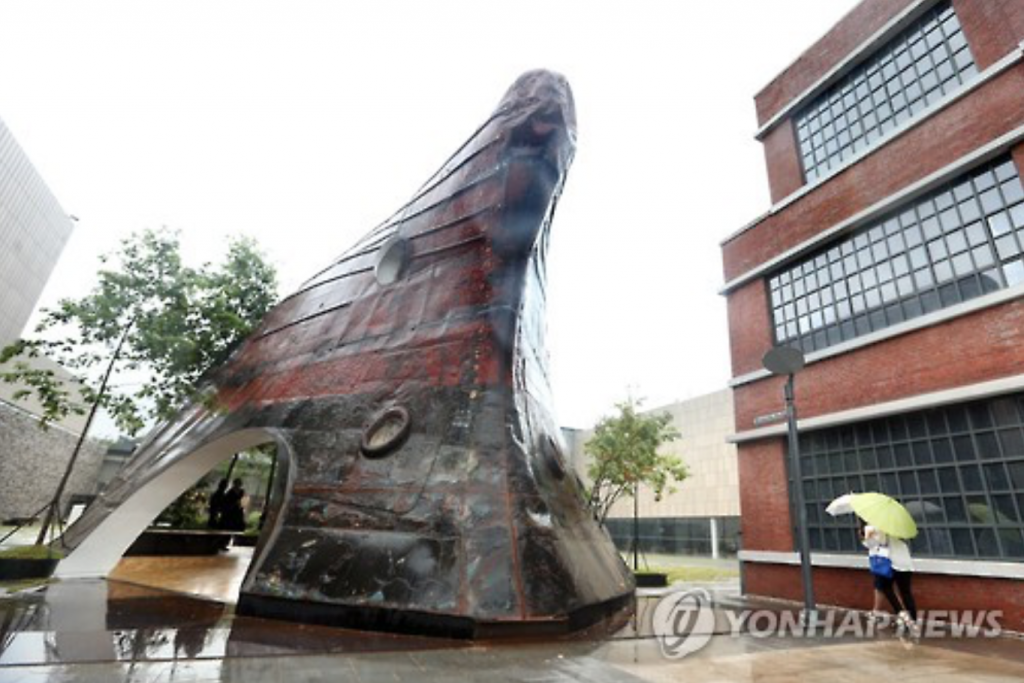 Temp'L is a combination of 'temporary' and 'temple', and Shin said he was inspired by Marcel Duchamp, a French artist who famously dubbed a urinal 'art' and titled it 'Fountain'. 
"I also wanted to show that something that's seen as waste can be used to create a piece of artwork," said Shin. 
The exhibition of Temp'L will continue until October 3. The museum will also exhibit the works of other YAP contestants.
Image Credit: Yonhap / photonews@koreabizwire.com