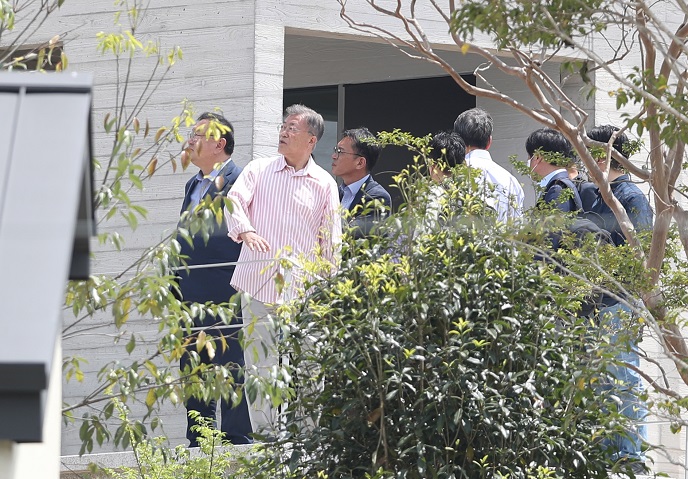 SEOUL, May 12 (Korea Bizwire) — Former President Moon Jae-in, after finishing his five-year term, returned to his retirement home on Tuesday, beginning his first day as an ordinary citizen.
Moon returned to his private residence in Pyeongsan Village in the southeastern city of Yangsan to a warm welcome from his supporters, spending his first day there.
Moon currently has no official schedule, and is planning to rest at home.
While he wasn't seen exiting the main gate, the former president was seen walking around the front yard or greeting incoming guests.
He was also seen with his cat.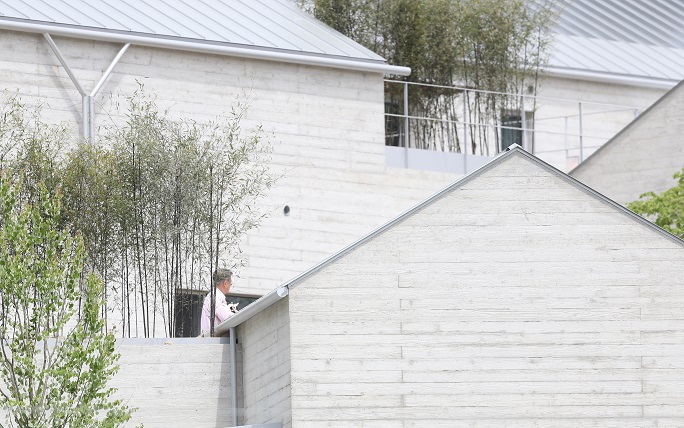 The former president and his wife have invited some 60 residents from five neighboring towns for a simple gathering on Tuesday.
"I thought his home would be different, being the former president and all, but his home was just as ordinary as others," one of the residents said.
Image Credit: Yonhap / photonews@koreabizwire.com