SEOUL, July 26 (Korea Bizwire) — With the fourth wave of the coronavirus sweeping across the country, more consumers are visiting convenience stores to buy protective masks with stronger filtration despite the summer heat.
E-Mart24 Inc. reported that sales of KF80 and KF94 protective masks comprised 66.2 percent of all mask sales between July 12 and 22, when level 4 social distancing measures took effect in the Greater Seoul Metropolitan Area.
These masks were twice as popular as so-called 'thin masks' (33.8 percent), including KF-AD anti-droplet masks which are usually popular in the summer.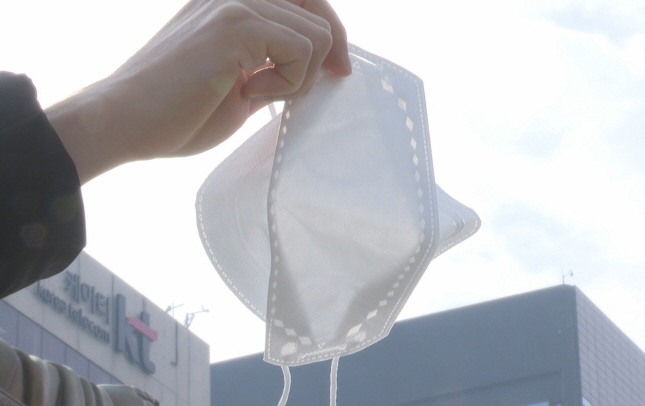 Between June 14 and 24 when the average temperature stood below 30 degrees Celsius, 'thin mask' sales comprised 65.5 percent of all mask sales, with a dramatic reversal as the number of positive COVID-19 cases surged.
CU also reported that sales of KF94 masks reached 24.3 percent between July 12 and 22, jumping by 4.8 percentage points from the previous month.
Image Credit: E-Mart24 / Yonhap / photonews@koreabizwire.com