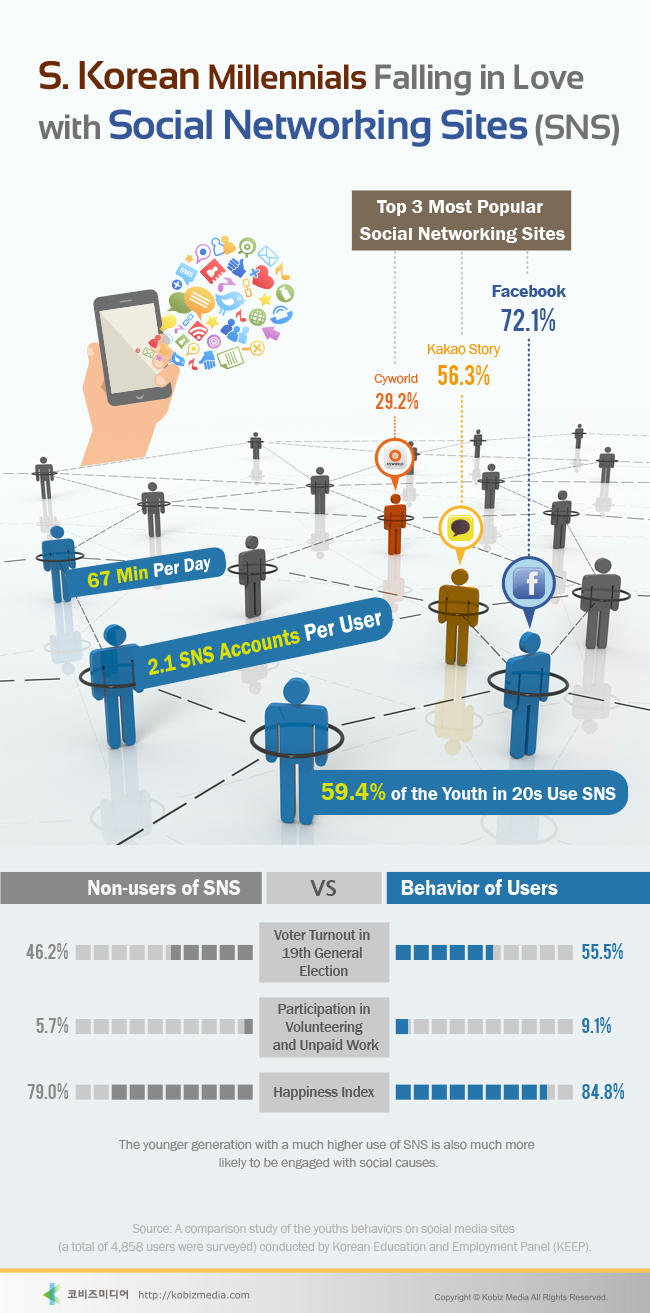 SEOUL, Korea, Dec 16 (Korea Bizwire) – Six out of ten Korean Millennials or youth in their 20′s are using Social Networking Sites(SNS) on a regular basis and they spend about 1 hour on average in their digital media platforms, according to a survey titled "a comparison study of the youths behaviors on social media sites" researched by Korean Education and Employment Panel (KEEP). 
This report is based on the behavioral research on SNS use patterns among Korean younger generation in 20′s.   It reveals what this demographic favor in their using popular SNS platforms and how many media they use on a regular basis in their digital lifestyle.
The survey also shows how the behaviors of users and non-users of SNS affect on their varied social activities which include election turnouts, volunteering activities or gratification levels(happiness index). All said, those using SNS on a regular basis have proven much open, friendly, and outgoing as opposed to those not exposed to SNS.