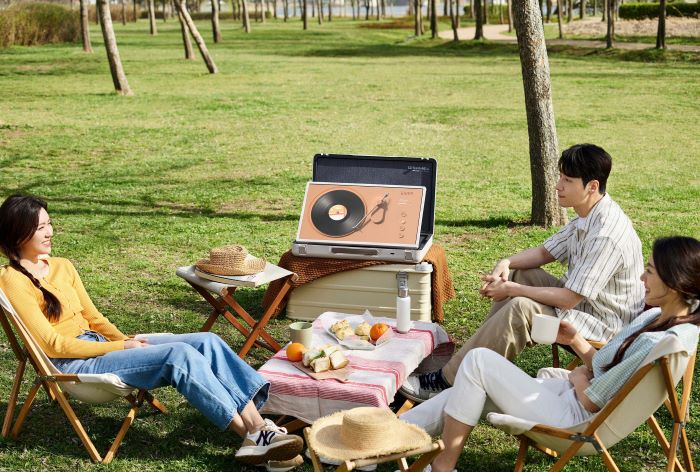 SEOUL, May 31 (Korea Bizwire) — LG Electronics introduced the LG StanbyME Go (model name: 27LX5), a portable screen product designed for easy transport. The all-in-one design resembles a suitcase, including a screen, stand, and speaker. It features a handle for convenient carrying, and the interior compartments hold accessories like a remote control and power cable. With a built-in battery, it offers up to three hours of usage without a power source.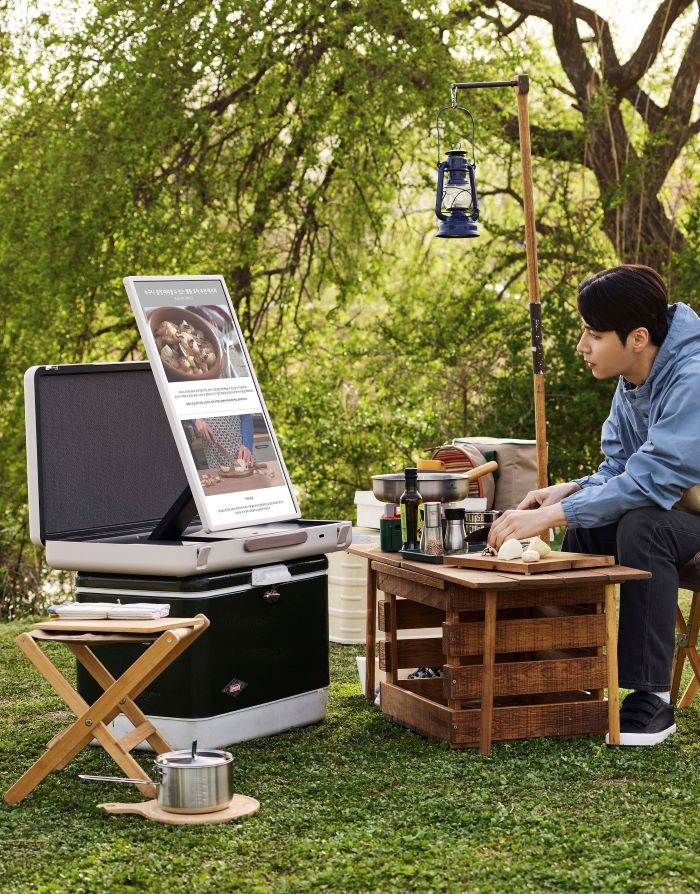 The LG StanbyME Go passed 11 U.S. Department of Defense durability tests, ensuring its resilience against low pressure, high temperature, low temperature, dust, vibration, salt spray, shock, and drop. Opening and closing the case turns the screen on and off without any assembly or installation. The 27-inch touchscreen can be tilted up to 90 degrees, rotated clockwise to 90 degrees, and adjusted in height within an 18-centimeter range. Users can choose horizontal or vertical orientation or utilize it in table mode.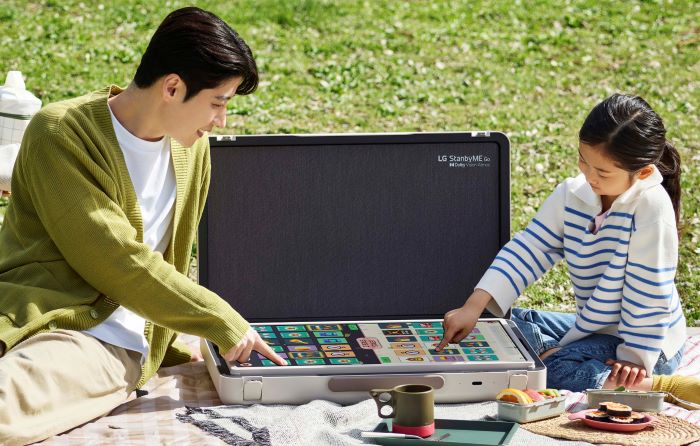 The 20-watt speaker adapts to the screen mode, emitting optimal sound to the front. It supports Dolby Vision video technology and Dolby Atmos stereo sound. Convenience features include webOS, supporting AirPlay and screen mirroring for easy sharing with iOS and Android devices. Voice recognition allows for hands-free control, facilitating tasks like changing channels or searching for content.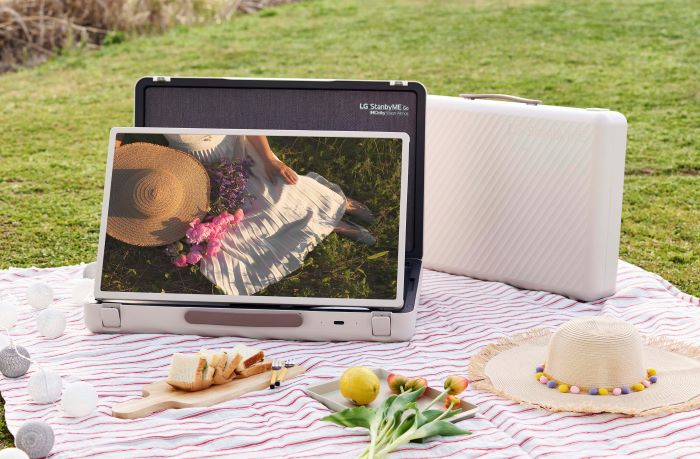 The LG StanbyME Go will be available through online and offline channels, starting with a live broadcast of the "Ella Show" on LG's Online Brand Shop (OBS) on the 7th of next month. The starting price is set at 1.17 million won. With its portable design, durability, versatile orientation options, and convenience features like voice recognition, the LG StanbyME Go offers a flexible and user-friendly solution for portable screens, catering to various needs and environments.
Image credit: LG Electronics / photonews@koreabizwire.com