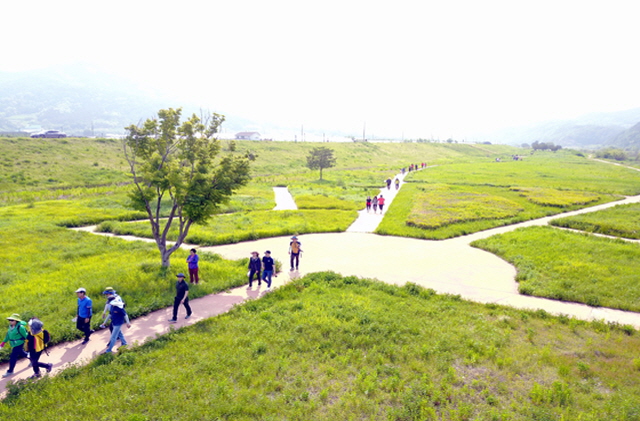 SEOUL, April 21 (Korea Bizwire) — A growing number of young South Koreans are choosing to go on walking trips, and more and more people are traveling on feet by themselves in line with the so-called "travel alone" trend.
These walking tours refer to activities where people visit walking trails in other regions to appreciate and experience the nature, culture and history of the region, and are distinguished from simply walking for physical exercise.
According to a survey conducted by the Ministry of Culture, Sports and Tourism and the Korea Tourism Organization, it is estimated that about 16 million Koreans took an average of 4.2 walking trips on an annual basis from December 2018 to November of last year.
Among the respondents, 37 percent had gone on a walking trip, up 6.1 percentage points from a year earlier.
Of note, walking trips rose significantly by 9.7 percentage points and 12.1 percentage points, respectively, for those in their 20s and 30s, amid an overall increase for all age groups.
Among the attractions of a walking trip were beauty, relaxation, health, organizing thoughts, and nature appreciation, experiences that one is likely to encounter when traveling by foot.
Image Credit: Yeongdong County Office / Korea Tourism Organization / photonews@koreabizwire.com