SEOUL, Sept. 9 (Korea Bizwire) — Consumers are coming up with a new checklist for purchasing new cars as car-camping continues to grow in popularity.
Innocean Worldwide Inc., a major South Korean advertising agency, reported on Tuesday that following the introduction of a new policy in February allowing the conversion of all automobiles to so-called 'camping cars' or recreational vehicles, online searches for the term 'vehicle suitable for car-camping' jumped by 2,300 percent from last year.
The company claims that consumers are increasingly including Optimized Infotainment System (UX) and motionview (mobility and oceanview) as criteria for selecting a car.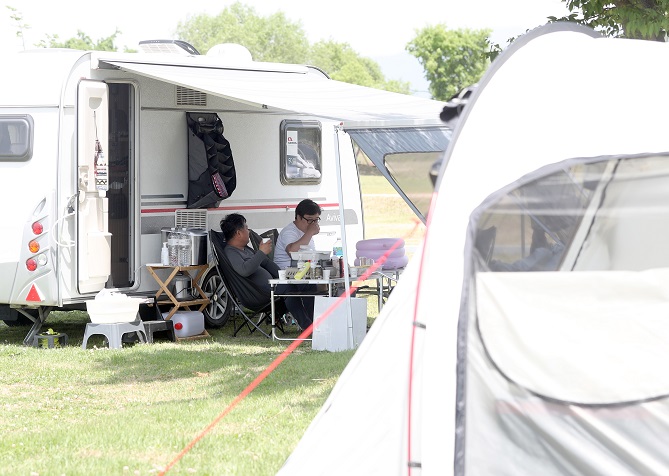 In particular, UX features such as heater/air conditioning system, electronic devices that operate without having to start the car or a special backseat design that can create extended space are in high demand.
Motionview features are also in high demand, and allow campers to enjoy an ocean view from the car.
Demand for gear targeting solo campers including campfire kits, light bulbs, lanterns and camping tables is also on the rise.
Image Credit: Yonhap / photonews@koreabizwire.com