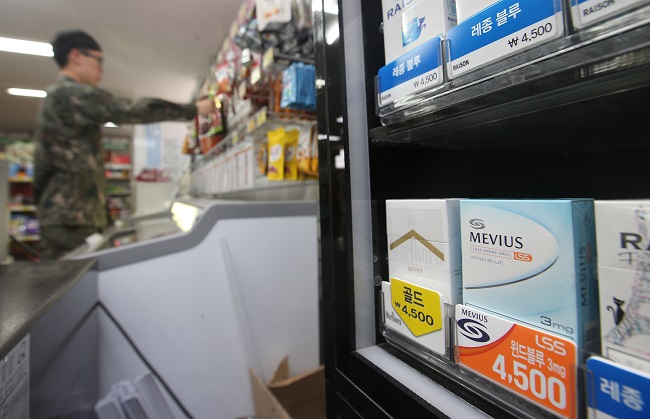 SEOUL, Feb. 9 (Korea Bizwire) — An Army boot camp has decided to implement a total ban on smoking after it ran a trial program allowing trainees to smoke for two months.
The Korea Army Training Center in the central city of Nonsan, 213 kilometers south of Seoul, decided to halt the trial program and maintain the previous 'no smoking' guidelines in its bid to guarantee non-smoker's rights.
"To guarantee non-smoker's rights, separate smoking areas would have to be set up. However, the Korea Army Training Center is not furbished with such facilities. Accordingly, we decided to keep the no smoking policy," military officials said.
However, 10 out of about 20 boot camps under Army divisions still allow trainees to smoke.
Unlike the Army, the Naval Education and Training Command and the Air Force Education and Training Command do not allow trainees to smoke.
Image Credit: Yonhap / photonews@koreabizwire.com