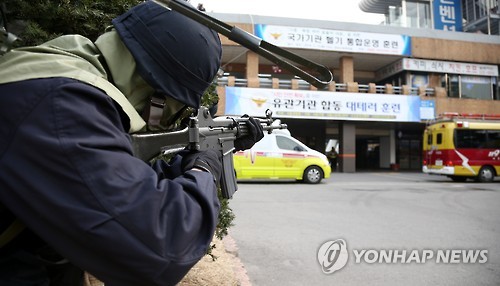 SEOUL, March 15 (Korea Bizwire) – On March 15, a joint drill against terrorism organized by the Seoul Metropolitan Police Agency was held at the Seoul Express Bus Terminal Square.
Under the assumption that a hostage situation had occurred, explosive materials were present, or people were hurt, the drill consisted of rescuing hostages, and arresting the terrorists within 'Golden Time'.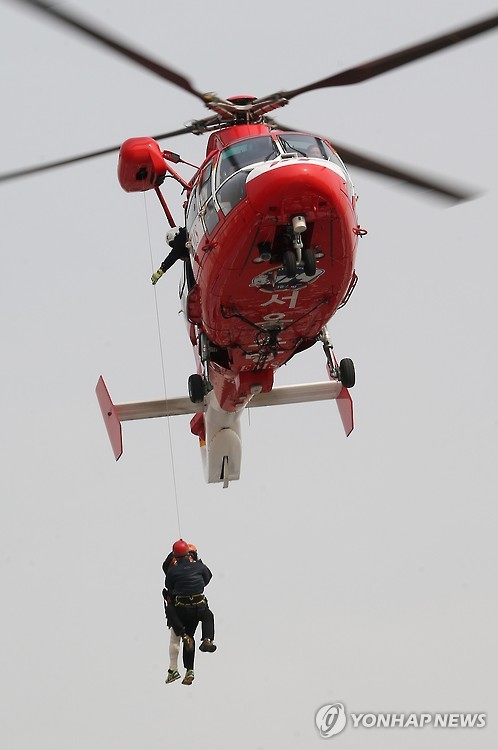 A total of 220 members of the SWAT team, Capital Defense Command (CDC), Seoul Metropolitan Fire & Disaster Headquarters, and the Seocho district office participated in the drill.
In one scenario, a terrorist took over a bus and held three people hostage. The team entered the bus by breaking its windows, shot the terrorist, and rescued the hostages.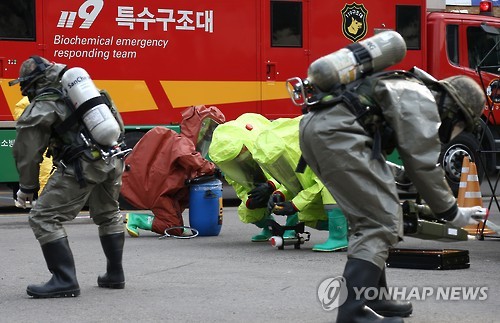 The next scenario involved bystanders injured in chemical explosion at the terminal. Firefighters lead those in danger to safety, and helicopters took the injured to hospitals. A special rescue team and chemical battalion personnel disposed of the toxic substances.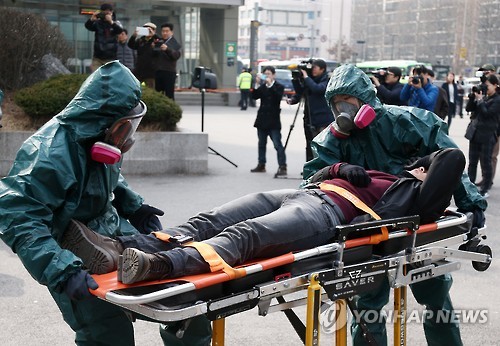 The drill was held to as a precautionary measure given the increase in terror attacks worldwide, as well as the increased threat of missile attacks from North Korea.
Image Credit: Yonhap / photonews@koreabizwire.com