PYEONGCHANG, June 9 (Korea Bizwire) — Korean "hanwoo" cows have made their first outing this year after spending the winter in a barn.
The National Institute of Animal Science's Korean Cattle Research Institute, located in Daegwallyeong Pass in Pyeongchang, Gangwon Province, began five-month rotational grazing for some 200 cattle on Wednesday in a 260-hectare pasture.
Cows arriving at the steep pasture began grazing on fresh grass rather than hay and forage.
Cows grazing outdoors can feed on fresh grass to consume protein, vitamins and other minerals.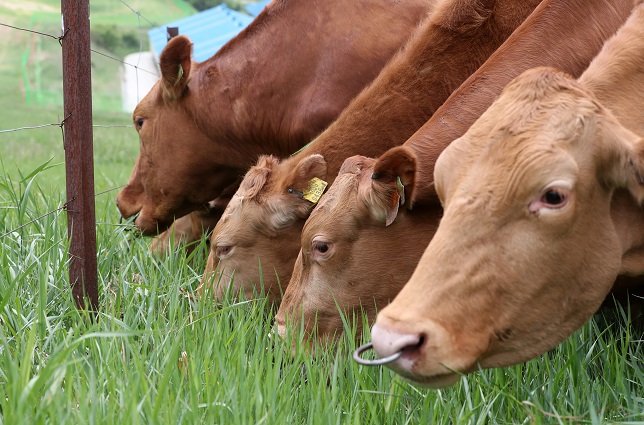 Outdoor grazing allows farmers to save on harvesting hay and machinery costs and cow manure can help the pasture regrow various plants and crops.
The cows will be grazing at Daegwallyeong Pass until late October when they will return to the barn for the winter.
Image Credit: Yonhap / photonews@koreabizwire.com