UIJEONGBU, Jan. 6 (Korea Bizwire) — Gyeonggi provincial government said Wednesday that it will introduce a tagless bus fare payment system that allows passengers to pay their bus fare without having to scan their transportation card.
Passengers can install the Tagless Pay app on their smartphone and register their prepaid or deferred transportation card to automatically pay bus fares simply by getting on and off the bus.
A beacon set up inside the bus detects the smartphone's Bluetooth signal, helping it understand when the passenger boards the bus or disembarks.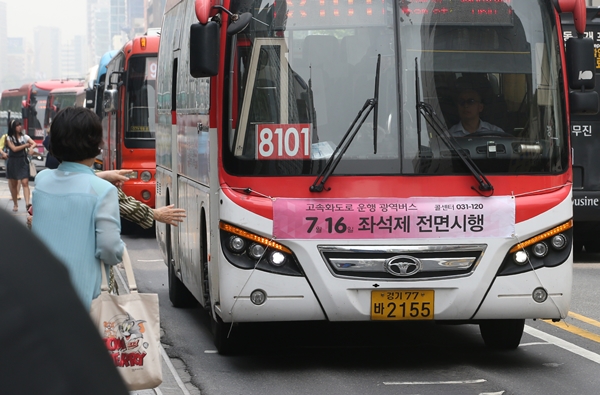 If the passenger presses the stop bell on the app before getting off the bus, the information is sent to the bus driver, allowing the passenger to get off the bus without having to press the stop bell inside the bus.
The new service will first be introduced on public buses in the Gimpo area starting Jan. 24, and then expanded to cover all of the province.
Image Credit: Gyeonggi Provincial Government / Yonhap / photonews@koreabizwire.com